Doctorate of Educational and Leadership (Ed.D.)
Overview
Requirements for the Degree Award
Program Elements
Overview
A doctor of the educational and leadership program is designed for individuals to pursue management positions in their practicing profession. The doctor in educational and leadership requires a minimum of 60 credits above the certificate of advanced study. Programs are divided into two main categories that need to be met by every student. The first category entails administrative cores with 15 credits. The second category involves research in an educational leadership program with 15 credits. The third one, which is not among the main types, is bout research where a student will need to meet a minimum of 21 credits since it entails the electives. Experimental learning has the remaining section of credits. All subjects with codes from EDU 7000 to 8005 are compulsory, with a total of 15 credits. Students will have to meet the requirements to be awarded the doctorate. Subjects with codes from EDL 7100 to 7070 are compulsory units with a total of 30 credits.
Students who do not meet the qualifications for experimental learning must adhere to the generic program. The courses are distributed for a total of 12 terms for the total study duration. A minimum of one unit or class can be taken in a while a maximum of six units in a single word. The types are made in the order they appear within the distribution. No unit will be carried forward to the next term since they are systematical.
Dissertation research courses are divided into four main phases that are mandatory for every student with an intent to pursue the course. In the first phase, there is a course with code EDU 8001, where students will present a research proposal on a dissertation from the provided guidelines. The second phase, which is dissertation research, where students show their annotated bibliography and literature review. Step three, students will present their research draft with statistics to supervisors at the department. In the final phase, students will submit their research in draft format to their supervisors, where discussions and defense will begin.
Requirements for the Degree Award
Before the beginning of the research, students must have met the pass marks in the examinations for candidacy advancement. The administered exams consist of essays that discuss courses listed under advanced study. Exams conducted are read by the department and assessed for quality and relevancy of content. For a candidate to receive the degree advances, they must pass the reviews conducted under their respective departments. The experimental learning needs an extended document discussed and presenting the outcomes from candidates' research. Oral presentation and successful defense before the committee and supervisors are the evidence of program completion. Project planning takes place at EDU 8005, which is the dissertation presentation. The project finalization is done at EDU 8004, which is the final stage for research and defense.
Program Elements
Students who take six or more hours in studies per semester are eligible for the awards of graduate fellowship. For a student to meet course transfer, they need a maximum of six hours of appropriate complete coursework. A student with one doctoral program is eligible for transfer to another or admitter to the educational leadership. Academically, students are expected to maintain a minimum of 3.0 as aggregate and average points in all the courses. No courses exceeding two with a grade of "C" earned that can be applied towards the degree award. Students must meet the requirements of project defense for the conferment of doctorate degrees. The course entails specificity in the area of leadership and educational management.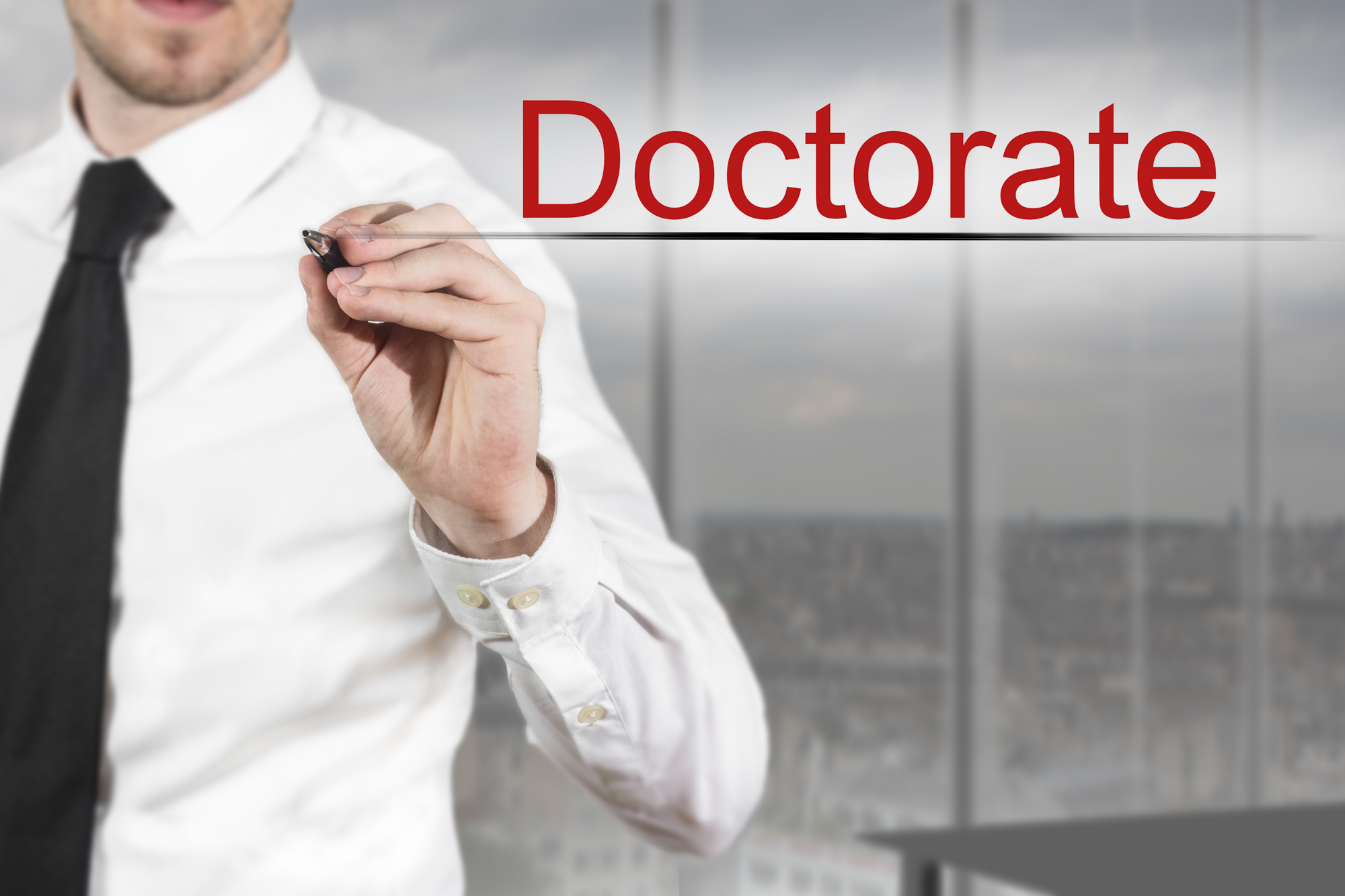 With a Doctor of Education, education professionals are prepared to pursue professional, academic, administrative, research, or clinical positions in the K–12 setting, higher education, private organizations, public institutions, and civil service. A sampling of career options includes: School Principal – School principals manage daily school activities, coordinate curricula, and oversee teachers and other school staff to provide a safe and productive learning environment for students. The median annual wage for elementary, middle, and high school principals was $95,310 in May 2018. Superintendent – As the top executive of a school district, a superintendent oversees educational programs, spending, and facilities as well as hiring, managing, and supervising the staff of all educational facilities within the school district. The median annual wage for school superintendents was $159,352 in May 2019. Education Administrator – Administrators direct and coordinate activities of teachers, administrators, and support staff at schools, public agencies, and institutions. The median annual wage for education administrators in colleges, universities, and professional schools was $95,310 in May 2018. University Professor – In addition to teaching, professors conduct research and publish scholarly articles or books, design their own curriculum for the classroom, and consult and advise students individually. University professors earned a median annual wage of $78,470 in May 2018. Curriculum Instructional Specialist – Through a blend of learning and organizational theory, educators can develop expertise in the latest research and best practices in curriculum design, professional development, and program assessment. Instructional coordinators help improve learning outcomes for students from the district level up to the federal level as well as for employees in corporate training programs. In May 2019, curriculum specialists earned a median annual wage of $73,910.
Disclaimer: Hebrew University and Jewish University System (JUS) reserve the right, because of changing conditions, to make modifications of any nature in academic programs and requirements of the university and its constituent colleges without advance notice. Students are advised to consult regularly with an academic advisor concerning their programs of study.